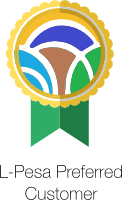 Establishing and maintaining long term mutual rewarding relationships is a primary focus for L-Pesa. To fulfill this mandate, every customer is offered the opportunity to become a preferred customer, so that they can experience more benefits, added convenience and personalized microfinance loan solutions. Preferred customers are party to first-hand information about the latest L-Pesa Microfinance services at no additional cost.

Pay your loans on time and you will steadily increase your credit score. As you reach a credit score of 196, you automatically become a preferred customer where you enjoy benefits with every L-Pesa transaction. You also benefit from the value added services of L-Pesa's highly trained team of financial advisers, who will help you make informed choices when applying for your loan.

L-Pesa Preferred Customer Levels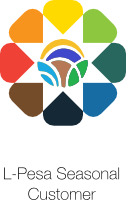 An L-Pesa Seasonal Customer is given primary priority when special seasonal offers are available. To get to this level, you simply need to be an L-Pesa Registered Customer. This amazing level opens up fantastic discounts; value added services and immeasurable advantages.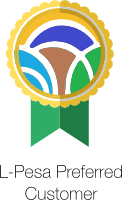 As an L-Pesa Preferred Customer, you should have attained a credit score of at least 196. Then you can receive customized benefits and first-hand information on L-Pesa Microfinance offers.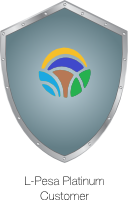 To be recognized as an L-Pesa Platinum Customer, you should attain a credit score of 250. In addition to receiving customized benefits, you also have discounted and direct access to new L-Pesa Microfinance offers.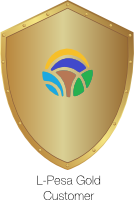 L-Pesa Gold Customers have achieved a credit score of 755 and above. When you reach this level, you receive customized benefits as well as discounted interest rates on your micro-finance loans.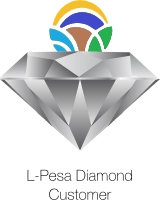 The L-Pesa Diamond Customer has a credit score above 800. At this level, the amount of money that you can access through your loan increases significantly and you has a longer payback period than all other types of preferred customers.